2021 was a pivotal year for us at team Eltropy, one where we set out to offer the best in class product, people, and service. We're happy to bring to you some of our highlights from this record breaking year, as we look forward to bigger and better things to come in 2022.
Addition of 150+ Clients
2021 marked a year of incredible growth for Eltropy, as we were able to add over 150 new clients in the year (that's almost 3 new customers a week)! We're looking toward continuing our exponential growth as we move forward into 2022.
NPS Score of 72
According to Hubspot, a 'good' NPS score in the software industry is a 28, and anything over 70 is considered "best of the best". We are honored to achieve this high NPS rating, and take pride in our customers being our strongest promoters.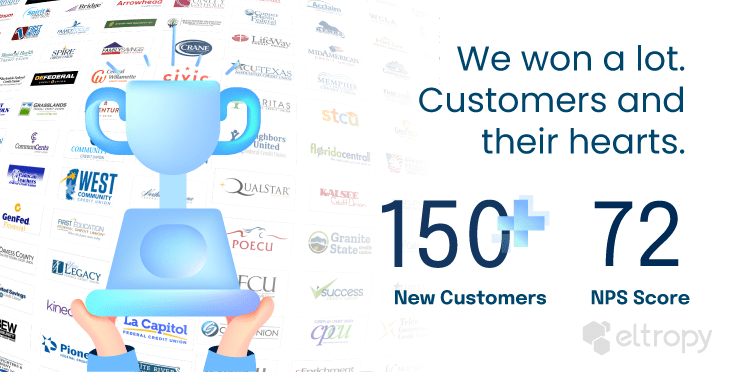 Growing our Team
Growing our team in 2021 was a paramount piece of success for us. We were able to grow our team from 33 to over 108, with notable additions made to every department. 2022 will continue our rocketship growth of more team members 🚀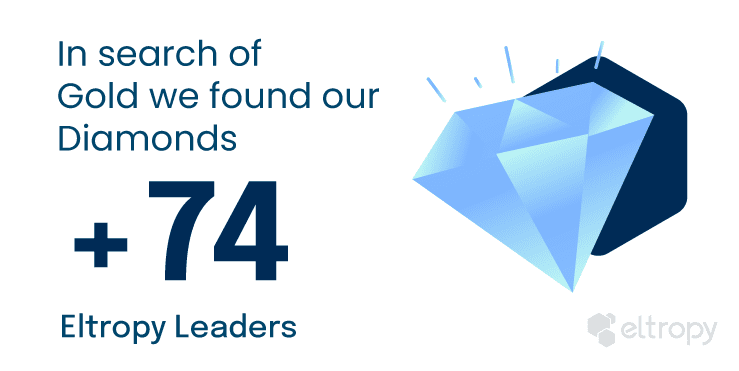 Expanding our Operations
Along the theme of growth, Eltropy grew our physical presence this year as well. Along with our HQ in Silicon Valley, we opened up a secondary satellite office in Dallas, in addition to expanding our operations to Japan with our admission into the Fintech Association of Japan.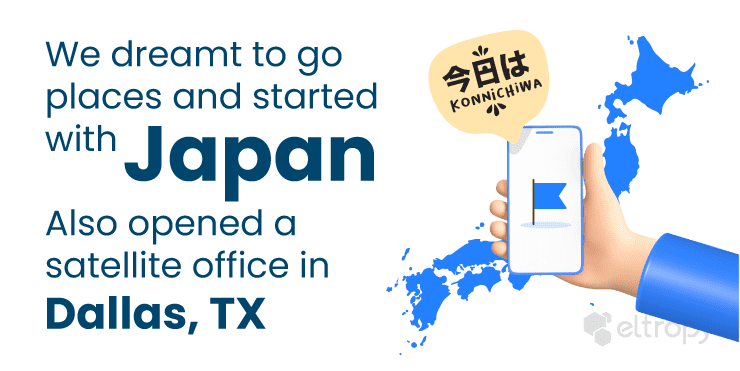 Omnichannel Features
As our team grew and our client base grew, so did our omnichannel capabilities. This year, we added 4 additional communication channels into our platform: Video Banking, Secure Chat, Cobrowsing & Chatbot. Our top channel priority for 2022? A conversational AI to modernize the best in class omnichannel platform even further.
The Eltropy Evolution
To truly be the best in class solution, evolution must be a staple of one's software.
2021 marked a shift for us, from The Best Text Messaging solution to The Best Omnichannel Digital Communication solution. We boast the only omnichannel Digital Communication platform to have Video Banking, Cobrowsing, Secure Chat, Screen Share & Chatbot capabilities.
We wouldn't be able to do what we do without our incredible partners, and we are forever grateful for all the wonderful partnerships that were formed or built upon in 2021. Stay tuned, as Eltropy continues to pioneer the digital communications space in the coming year!