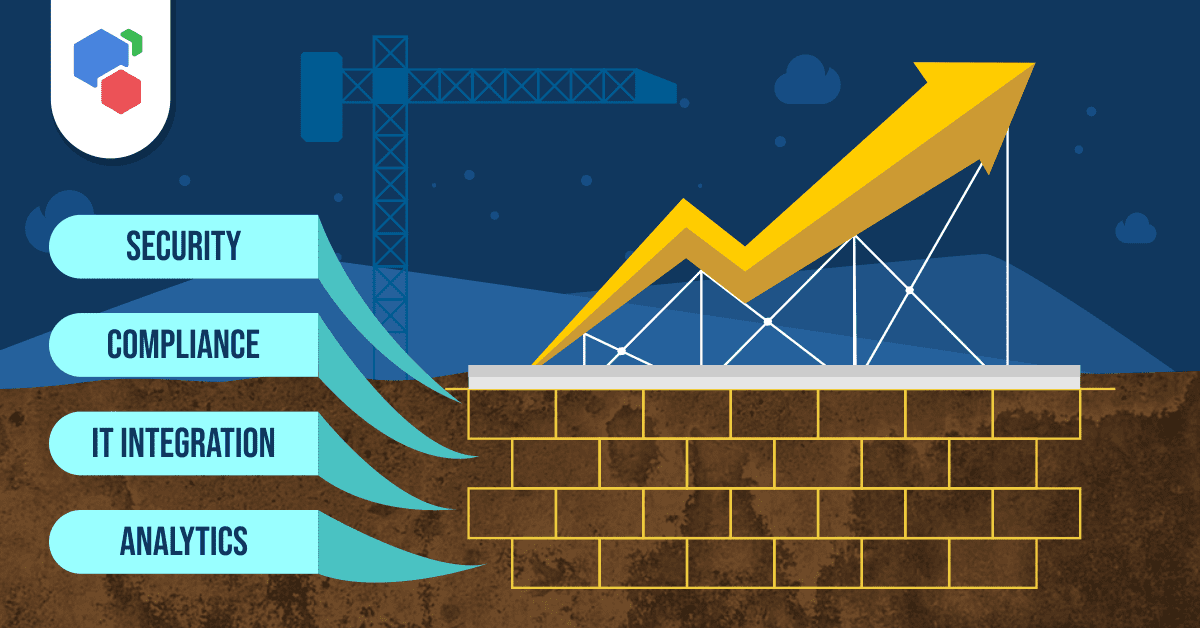 "A building is only as strong as its foundation."

This old adage has been used for decades in a variety of circumstances. When building a business, our founders realized the necessity to adhere to the following four pillars:
Compliance & Security
Eltropy's data architecture helps you stay aligned with FCC/TCPA compliance and securely exchange info. Eltropy closely follows regulations and makes adjustments to its software features as SMS/messaging compliance requirements evolve over time. As a result, credit unions can stay focused on growth and serving members while rest assured Eltropy is staying up-to-date on the latest compliance requirements.
Seamless IT Integrations
Eltropy's Open APIs enable easy integrations with Core Banking, Loan Origination, CRM and other IT systems. As a result, the training and deployment with Eltropy is often easier than many credit unions anticipate. Easy integration means your credit union can better focus on business development.
In the words of customer Christopher Jones of Silver State Schools Credit Union, "It is almost confusing to see how EASY Eltropy is to use."
Business Intelligence
Eltropy has built-in ROI for messaging, member/customer engagement reports and insights to drive business decisions. Eltropy tracks 24 data points as you share information with your members over messages. You can see who has viewed product information, how long they engage, if they forwarded it, and much more.
The result? Eltropy consistently yields an 11x increase in client engagement metrics thereby empowering credit union teams.
Built for Credit Unions
Eltropy is committed to providing the best digital communication solution to credit unions to enhance their communication with members.
Every decision our team makes is tied to enhancing the strength of each pillar. While we continue to grow, every member of Team Eltropy understands the importance of the pillars in which the company was founded upon in order to continue our success.