Eltropy, "The Best* text messaging-based platform for Credit Unions," announces it has signed 12 new customers since the beginning of June.
"The array of asset sizes and locations of our new customers once again shows Eltropy's commitment to the industry and the value of our world class product for a variety of Credit Unions," Ashish Garg, CEO and co-founder of Eltropy, said. "With the chaos surrounding the Covid-19 pandemic still persisting, Eltropy's solution has become a must-have for Credit Unions to provide members with the best service and overall experience."
New Credit Union customers include:
| | |
| --- | --- |
| Acclaim Federal Credit Union | $47.6M AUM |
| Department of Corrections Credit Union | $84M AUM |
| CorePlus Credit Union | $232M AUM |
| Dawson Co-op Credit Union | $185.8M AUM |
| Firefighter's and Company Federal Credit Union | $77.6M AUM |
| Holyoke Credit Union | $205.4M AUM |
| Kansas Blue Cross Blue Shield Credit Union | $40.3M AUM |
| Mid American Credit Union | $315.7M AUM |
| Park Manor Christian Church Credit Union | <$1M AUM |
| Pocatello Simplot Credit Union | $30.8M AUM |
| Spokane Teachers Credit Union | $3.29B AUM |
| Tennessee Valley Federal Credit Union | $1.59B AUM |
Eltropy is hopeful this strong momentum will continue and anticipates increased demand for its Text Messaging platform especially for loss mitigation. Due to a large percentage of Credit Unions providing its members delays on repayments as a result of Covid-19, many of these deadlines are quickly approaching, if they haven't already. Text Messaging is 40 times more effective than phone calls for both early and late stage collections, making Eltropy's secure and compliant solution an attractive tool to implement.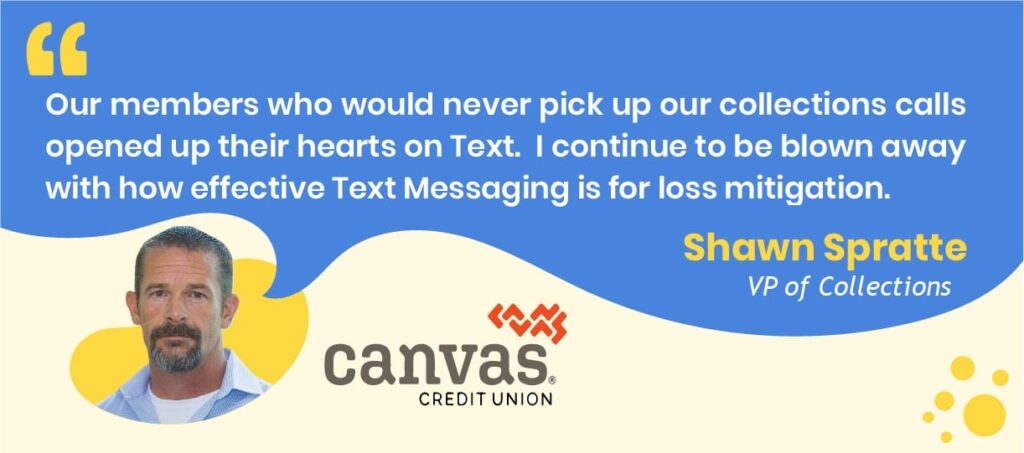 * CUNA Strategic Services selects Eltropy as the 'best Text Messaging solution' for Credit Unions
##
About Eltropy
Eltropy enables Financial Institutions to digitally engage in a secure and compliant way. Using our world-class digital communications platform, Credit Unions, Banks, Debt Collectors, Insurance Companies, Lenders and FinTechs can improve operations, engagement and productivity. Eltropy also integrates with IT systems, such as Symitar and Corelation, and uses Analytics to provide engagement insights. For more information about Eltropy, please visit eltropy.com.