With most Americans owning a mobile phone, it's no wonder that phone and texting services have become so prevalent in banking. In fact, Americans check their phones, on average, 344 times a day, or once every four minutes. No surprise then that sending a text message is a better way to get customers' attention than traditional methods like newsletters or phone calls. And in most cases, customers prefer to communicate through text rather than on the phone.
The prevalence of smartphones is one reason why payment solutions companies have integrated SMS messaging and mobile payments as one way to make purchases, pay bills, and even open accounts. And it's a technology that credit unions can also offer to their customers.
If you're looking for ways to improve your members' experience and increase their engagement with you, providing pay-by-text options is one way to make the payment experience easier. Pay-by-text allows you to communicate directly with customers and allows them to pay debts securely, all from the palm of their hand. Find out how using a pay-by-text service can help you save time and money.
What Is Pay by Text?
Pay by text, also known as SMS payment or text message payments, is a payment method for customers to make purchases by texting on their mobile devices using a third-party mobile payment provider to clear the transaction.
One of several payment solutions, pay by text allows a merchant to text their client's phone, asking them to make a payment. The client can then text back yes and complete the transaction. The merchant will have the client's payment method on file, so there is no need for the customer to fill in their credit card or debit card information. If the client is paying the merchant for the first time, they can input their account information and enroll in the service.
Credit unions and community banks can use the functionality of text messaging in your various bank processes, such as for debt collection, loan payments, digital signatures, sending reminders about things like documents, late payments, and account information, and even opening accounts.
How Does Pay by Text Work?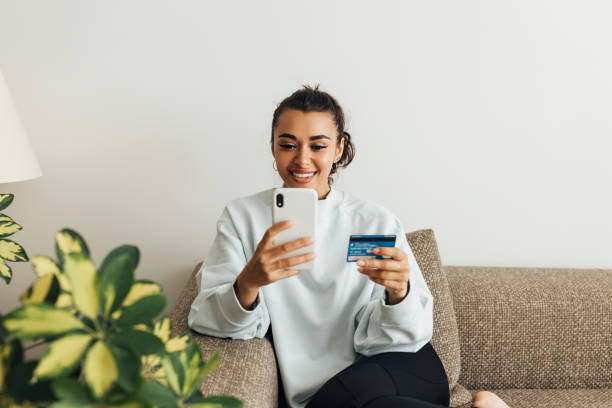 There are a couple of different ways to use pay by text. In some cases, it's as simple as sending a text message. SMS mobile payment can also involve redirection to a third-party site to complete a payment process.
If customers are redirected to a separate website, they'll receive a unique code sent to them over text that confirms the transaction. They must provide the code in order to place an order.
In other cases, customers will receive a text asking for payment verification. The confirmation can be sent directly through text messaging, and the approval is then sent to the provider for payment processing. They can send a text or photo, depending on the type of document or verification requested.
The customer pays the costs for the text messaging service, usually included in their regular monthly phone bill or added to their mobile account, which increases savings for the merchant or bank using pay by text in the services.
Is Pay by Text Safe?
Using pay by text is completely safe, as long as it's sent through a secure and encrypted manner. The technology has come a long way since it first started around 30 years ago. Today, using SMS text messages to complete a purchase is secured and regulated. While SMS pictures sent over text messaging services are unencrypted, documents and Personally Identifiable Information (PII) can be sent safely by ensuring the texting platform securely transfers the information.
With Eltropy, texts and PII are delivered with the highest security and encryption to make sure the information arrives safely and quickly. The secure payment method is widely available and additional internal safety measures can be used to ensure protection against cybersecurity crimes.
In addition, text messaging is regulated by the Federal Communications Commission (FCC), which means it's important for credit unions and community banks to make sure they know where texts can be sent. In other words, you need to make sure you have the proper consent before you can communicate with your customers using a text service like pay by text.
The Benefits of Pay by Text
Credit unions and community banks can use pay by text to quickly reach customers. According to the Pew Research Center, 97% of Americans own some type of cell phone, meaning it's easier than ever to connect with your customers over text.
Having a simplified payment system can help create a user-friendly experience for your customers. Plus, there is no need to use extra staff to implement it, freeing up more of your staff's time to focus on what you do best.
When your clients get notifications via text message, they are more likely to respond, as texts have a higher chance of being read than a marketing message sent over email. The convenience of text payments can also lead to increased customer satisfaction, as text-to-pay is easy to use, fast, and hassle-free. There's no need to open another browser or app; it makes the payment process easier for your clients and you.
Potential customers can even open accounts or apply for loans over text using secure transfers of documents. It can also be used in the contact center to help during one-on-one conversations. And when customers chat with customer service instead of calling, it frees up the customer service specialists' time to chat with other customers simultaneously.
Pay by text can also be used to send automated payment reminders and allow clients to make on-time payments quickly and avoid late fees. This is especially useful when trying to collect debt. Making calls for debt collection are cumbersome and awkward – and in some cases, ignored.
Sending a text is likely to have a much better success rate than unanswered phone calls or emails. Automating that task to text can save your collection departments hundreds of hours a year and reduce friction between your staff and customers.
In addition, using a text payment system makes for a more personalized customer experience. Customers can provide their phone number, payment information, and sign up for specific notifications, all by using a short messaging service. Once enrolled, they can customize even more features, like indicating how many days in advance they would like to receive alerts so they don't miss the due date of any bills.
Add Pay by Text With Eltropy
In summary, using a pay-by-text payment solution like Eltropy can help your credit union or community bank send secure and compliant text messages to your customers. It can be used to send reminders and follow-up texts. You can also send encrypted payment links over text so that users can pay their loans or bills quickly and efficiently.
Plus, using an SMS payment service can help free up time for your staff, so you can spend less time following up on debt collection and more time focused on creating a better customer experience for your clients. With pay by text, your clients will have more convenience and options when it comes to payments, and it can reduce the costs of debt collections.
Integrating pay by text into your customer service solution is easy with Eltropy. Request a demo today to get started.